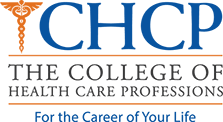 The College of Health Care Professions - Medical Training
Founded by physicians 25 years ago in the renowned Texas medical center wishing to provide training in the health care field, The College of Health Care Professions is an ABHES-accredited institution with a long tradition of success. We are dedicated to providing quality online training programs, which conveniently provide you the knowledge and technical proficiency necessary to become employable in entry-level allied health care positions, all while supporting your continued career goals.
Why Choose CHCP?
As a leader in healthcare education and training, CHCP will help you develop the skills you need to meet the demands of today's healthcare industry and be on your way to a promising career that's right for you. Founded by physicians, we're 100-percent focused on healthcare education and training and our accredited programs have been developing healthcare professionals for more than 25 years. CHCP faculty have real world, on-the-job experience, and are committed to helping each and every one of our students succeed. Just as importantly, our on-campus, online and hybrid program offerings give our students flexible options to learn on their schedule. Join the CHCP family and let us guide you on your path to a successful career helping others.
Medical Assistant Program
When you choose to start your training to become a certified medical assistant with The College of Health Care Professions, you will receive a quality education that prepares you for your medical assistant career. Medical Assistants help doctors and patients in different health care settings, including medical offices, and in specialties like Sports Medicine, Pediatrics and OB/GYN.
What Jobs can I get with a Medical Assistant certificate?
Medical Assistant
Back Office Assistant Manager
Hospital Donor Unit Assistant
Back Office Laboratory Assistant
Clinical Laboratory Aide
Front Office Assistant Manager
Blood/Plasma Laboratory Assistant
Medical Assistant Office Manager
Blood Bank Donor Unit Assistant
Pharmacy Technician Program
Pharmacy technicians play important and respected roles in health care - learn how to become a pharmacy technician in Austin and Dallas with CHCP's new Pharmacy Technician Certificate program! In less than one year, you'll be prepared to pursue a rewarding career assisting a licensed pharmacist, one of the most trusted professions in America (source: Gallup Honesty/Ethics in Professions poll, 2015).
Pharmacy technicians perform a variety of tasks in support of the pharmacist. This may involve receiving prescription requests and entering them into a computer data system to be filled, measuring and labeling prescription medications for verification by the pharmacist, and processing payment and insurance claim information. Pharmacy technicians may also be expected to engage in administrative tasks such as inventory tracking and management, and to serve as a point of contact between the pharmacist, patients, and other health care professionals
The College of Health Care Professions is institutionally accredited by the Accrediting Bureau of Health Education Schools (ABHES) for both degree and non-degree programs.

For more information about our graduation rates, the median debt of students who completed the program, and other important information, please visit our website at, http://www.chcp.edu/disclosures
If you are people-oriented and enjoy helping others, contact us to learn more!