Schools in Kansas with Medical Assisting Programs
Kansas Medical Assisting Schools
Find an accredited Kansas trade school or college with medical assistant training. There are on-campus and online certificate or degree programs available. The requirements for medical assistant school aren't very complicated and some online CMA training programs are fast, but training usually takes at least a few months. An associate degree in medical assisting will take up to 2 years to finish. Read how long is medical assistant training? for more.
Use the application to find a Kansas school or accredited online medical assisting program.
More: Becoming a Medical Assistant

State of Kansas Medical Assisting Requirements
Select a city to find schools nearby
Medical Assisting Schools in Kansas
Partner School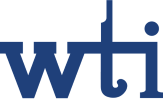 1715 N. Range Line Rd.
Joplin, MO 64801
Partner School
Source
Career School Now
Other Programs In Your Area